Business
Doubts raised over Terkper's justification for GH¢1.88bn budget request
An economist Dr. Said Boakye believes that government's request for an additional GH¢1.88billion from Parliament is unjustified.
Although the Finance minister has explained it needs the money because government has lost revenue, an economist with the Institute for Fiscal Studies (IFS) Dr. Said Boakye is suspicious that this cannot be the real reason.
Requesting for GH¢1.88billion in fresh spending from Parliament Monday, Finance minister Seth Terkper told MPs that it is "to fund additional expenditures resulting from the revisions made to the 2016 Budget".
Government says it has had to revise the 2016 budget because of a disappointing turn of fortunes in the commodities market particularly oil.
Although government planned its 2016 budget on an IMF assumption that oil price per barrel will average US$53.05, it turned out that the price sunk as low as US$28 in January 2016.
"Even though the price has been rising from March 2016, the range of US$45—US$48 pbl, at end-June 2016, is still below the oil price projection used in the 2016 Budget".
This means a dip in an expected revenue of GH¢2.0 billion. Following the loss, government has revised its revenue estimates. It now expects an estimated GH¢1.4 billion based on a crude oil price assumption of US$45.35 per barrel.
"The difference of GH¢600.0 million is about 32 percent lower than the 2016 Budget target" Seth Terkper declared in Parliament.
"Rt. Hon. Speaker, against this background, I have come to this House to request for Supplementary Estimates of GH¢1,888,203,387, in accordance with Article 179 (8) of the 1992 Constitution and Standing Order 143 of this House".
The additional cash is expected to pay for some statutory funds, pay contractors and execute some pipeline projects.
But expressing concern on Joy FM's Super Morning Show Tuesday, the IFS economist  said he has observed that something about the Finance minister's supplementary budget does not add up.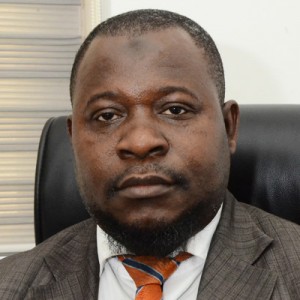 Dr. Said Boakye
He pointed out that while government revenue has dipped by about GH¢149million, government expenditure has also dipped by a similar amount.
Portions of the budget revisions to expenditures read that "total expenditure and arrears clearance have been revised downwards, from GH¢46,445.7 million (29.3 percent of GDP) to GH¢46,297.0 million (27.8 percent of GDP) mainly on account of lower spending from oil revenues".
In view of the drop in both revenue and expenditure, the economist wants to know "why does the minister need additional GH¢1.88bn, what is the justification?".
Giving what he believes is the real intention for the request, Dr. Said Boakye pointed out that government needs the money to pay foreign debts.
"The reason is that the bulk of the requirement is going to be used to amortize foreign debts and why is that?" he questioned.
According to him, government miscalculated when it planned to pay 3.7billion in foreign debts using domestic financing. It eventually has to pay 5.7billion, he claimed.
But Ranking member on the Finance committee of parliament and Old Tafo MP Dr. Osei Akoto explained that government needs the money to pay for expenditures in the energy sector.
Portions of the supplementary budget referring to the refinancing of Energy Sector SOE Debt read; "Mr. Speaker, Government achieved another debt restructuring goal by assisting VRA and TOR management to engage major commercial banks to improve the terms for part of the debt on the Authority's Balance Sheet".
"The plan involved the restructuring and repayment of about GH¢2.2 billion over 3-to-5 years, with an upfront payment of GH¢250 million from the levies".
The Old Tafo MP believes it is these expenditures that have informed the request for more money. He said the essence of the supplementary budget was the Energy Sector Levy which government expects to use to resolve a recurrent energy crisis underpinned by huge debts among power sector companies.
Source/ myjoyonline.com